SnaxShot #01: What's In A Drink?
Sober drinks come of age.
A newsletter on upcoming food and beverage trends that offers a curation of brands and aesthetics written by Andrea Hernández.
🔮 Peek into the future:
The new sobriety —on non-alcoholic beverages.

Snaxshot of market.

Favorite brands in the space.

Domestic is the new aesthetic.

Don't be shy, the water's warm, don't forget to hit the subscribe button below.
---
What's in a drink, that made in any other way would
buzz
just as good?
The idea of "happy hours" in 2020 sounds like an oxymoron, in fact, alcohol is a central nervous system depressant, but BigAlcohol™ has made sure we forget about this and much more. As millennials, we are known as the "me" generation, so selfish to the point we started applying a self-awareness mindset towards everything we consume, lest you forget we're also the "burnout generation" —cue in the commodification of wellness, it's just self-care, amirite?
As the contrarians that we are (consider how we've opted for avocado toasts, in lieu of homes) it may come to no surprise that we'd eventually rebel against the notion that every form of socializing must revolve around alcohol. Leave it to us to not only popularize riding in cars with strangers but also make sobriety, considered in days of yore to be "uncool" or something strictly for those in recovery, the next trendy thing.
Relax —I can feel your eyes rolling at this statement, you may be mumbling under your breath "mocktails have always been a thing" and you're not wrong, however, we've perfected them, a makeover from sugary, colorful, tacky and aesthetically unpleasing drinks, into adult versions that won't make us feel like we have to pair it with a Lunchable —sober drinks have come of age, we've molded them to go accordingly to our Instagrammable meals.
As BigBrands™ take notice and dive into this segment it's time to raise a glass for non-drinkers and sober curious alike, here's to no more hangxiety.
Snaxshot 📸
Brand Favorites:
Aesthetics: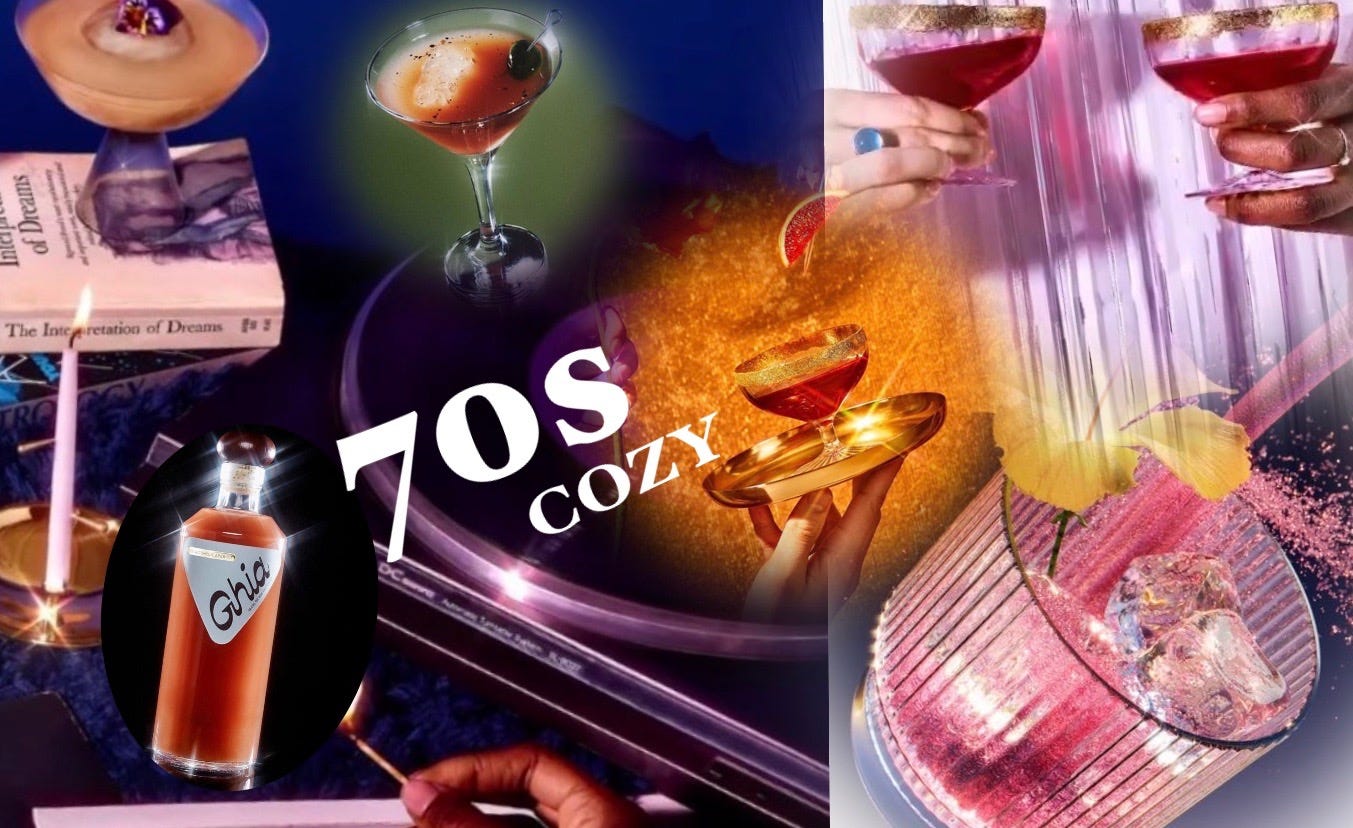 See you again next week, different future, same place.
🔮 Tweet at me @thesnaxshot.
🔮 Share with your friends and let them know forecasting trends is the new astrology: